ASIA 1147 - Religions of Asia
Course Description
This course provides a thematic and historical overview of four major Asian religious traditions—Hinduism, Buddhism, Daoism, and Confucianism—in the cultural regions of India and China.
To accomplish this ambitious goal, we will direct our focus to the major themes of each tradition, paying attention to how some of these traditions developed in dialogue with each other, and how others crystallized into distinct traditions in reaction to each other.
This introduction to Asian religions will be undergirded by an exploration of the nature of religious belief and questions about the ethics of interreligious dialogue.
Specific themes that we will address include the following:
What is religion as opposed to personal, moral, or political philosophy in India and China?
How is religious identity defined in cultures that embrace a plurality of traditions?
What common religious problems do the four traditions attempt to answer?
How do we define religious pluralism?
What are some approaches to religious difference?
What do you think is the best approach to religious difference for you?
Course Materials
Textbooks:
Tsai Chih Chung, Zhuangzi Speaks, trans by Brian Bruya. Princeton:Princeton University Press, 1992.
Readings in Classical Chinese Philosophy Ivanhoe, Philip J., and Bryan W. Van Norden, eds. Indianapolis: Hackett Publishing Company, 2001.
Extensive articles on Google Classroom.
Dates: July 10 – August 11
Department: Asian Studies
Credit Hours:  4
In most instances, this 4-credit course will transfer to fulfill either a 4-credit or 3-credit requirement at another institution. Please check with your home institution to see if this course fulfills your requirements.
Satisfies:
CI Culture and Identity requirement
SS Social Science requirement
Tuition & Fees:
$1,500 tuition
Textbooks and other course materials can be purchased separately from the source of your choosing.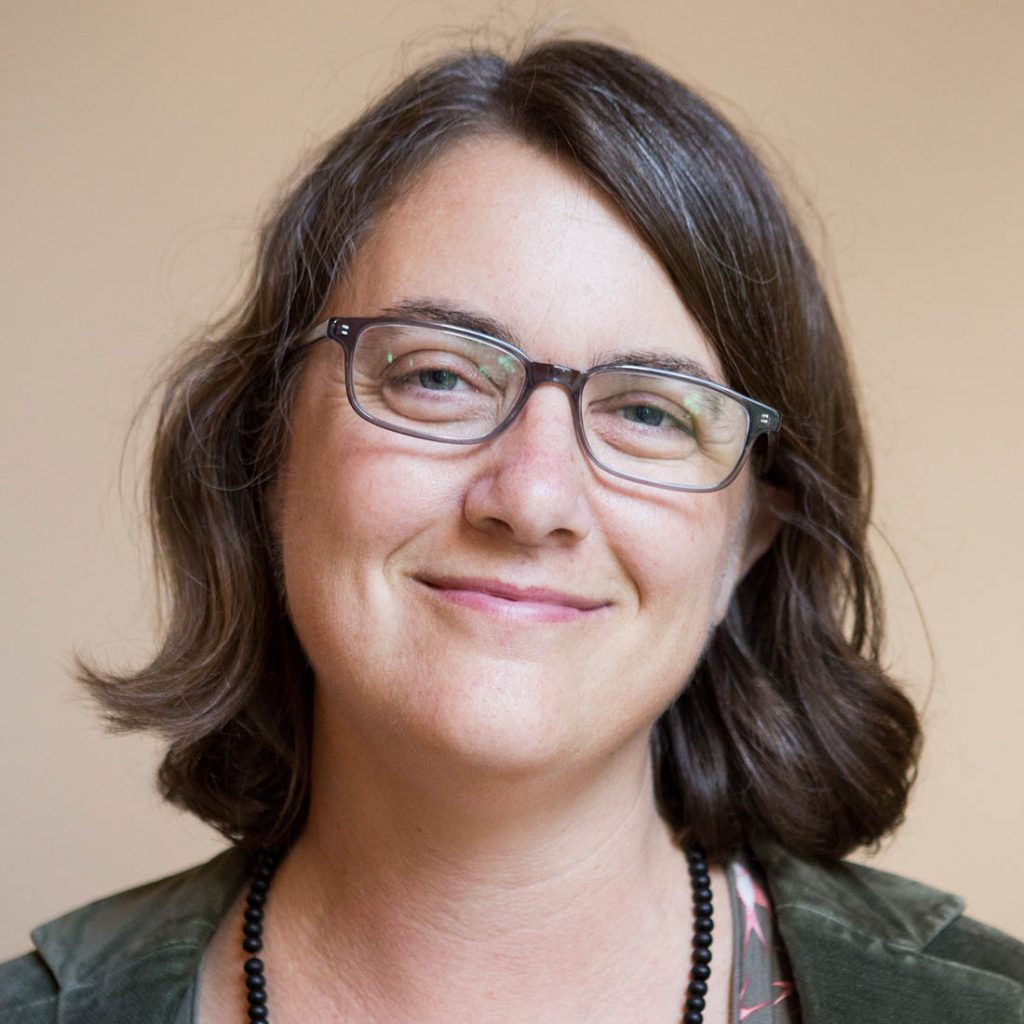 Suzanne Bessenger
Associate Professor of Religious Studies
B.A., Mills College; M.A., Ph.D. University of Virginia
I became fascinated with the academic study of religion as an undergraduate at Mills College in Oakland, California, where I designed a major in Anthropology and Asian studies, immersed myself in the study of Tibetan Buddhism in India, Nepal, and Tibet with the School for International Training (SIT), and explored the intersections of Buddhism and social justice movements in a senior thesis on the "Free Tibet" movement in the Bay Area.
Following graduation, I traversed Buddhist and Hindu pilgrimage sites in northern India and Nepal, and lived at Dolma Ling Nunnery in Himachal Pradesh, India. I went on to earn a Masters and Doctorate in the History of Religions at the University of Virginia, where I focused on Buddhist Studies, particularly Tibetan Buddhism, as well as Hinduism and Chinese religions.
During graduate school I studied Tibetan intensively at Tibet University in Lhasa, Tibet for one year, and received a Fulbright-Hayes fellowship to spend another year conducting research among Tibetan exile communities in India and Nepal.
My research focuses on the 14th century Tibetan saint Sönam Peldren and her husband Rinchen Pel, and most recently culminated in the book Echoes of Enlightenment: The Lives of Sönam Peldren (Oxford, 2016).
At Randolph College I impart my passion for understanding the role of religion and religious thought on our individual and collective identities with courses on the history and auto/biographical literature of Buddhism, death and dying, gender and religion, the history and visual culture of Hinduism, Tibetan Buddhist culture, and Chinese religions.
In moments of repose, I love playing board games with my family, swimming, and hiking Virginia's beautiful terrain.