BUS 3368 - Business Analytics
Session 2: July 5 – August 10
Course Description
This course introduces data analytics to students from diverse academic backgrounds, including those with no previous analytics knowledge. The course is divided into three parts.
The first part introduces R as a programming language and a tool for statistical analysis at the basic and intermediate level. In order to learn and practice R programming, several 4-hour courses will be assigned on DataCamp.com. You will receive a separate email regarding this.
The second part provides a foundation of probability and statistics, including regression, hypothesis testing, and other related topics in inferential statistics.
The final part utilizes everything learned in the first two parts to dive into a range of business analytics topics, including market segmentation analysis, perceptual mapping, consumer choice models, conjoint analysis, sales and promotion analytics, and so forth.
Emphasis will be given into the applications of relevant concepts and interpretation of results rather than theoretical aspects.
Course Materials
Textbooks:
Required: Introduction to Statistics by David M. Lane, David Scott, Mikki Hebl, Rudy Guerra, Dan Osherson, and Heidi Zimmer. This is a free, online book, available in several versions: Web Version (2.0), Interactive e-book (for IOS and OS X), Mobile, PDF, and e-Pub. Use whichever suits you best.
Optional: R for Marketing Research and Analytics by Chris Chapman and Elea McDonnell Feit, 2nd edition. Publisher: Springer, ISBN-13: 978-3319144351
Optional: Principles of Marketing by Kotler and Armstrong, 17th ed., Pearson, 2018. ISBN: 978-0-13-449251-3
Dates: July 5 – August 10
Department: Business and Economics
Credit Hours:  4
In most instances, this 4-credit course will transfer to fulfill either a 4-credit or 3-credit requirement at another institution. Please check with your home institution to see if this course fulfills your requirements.
Prerequisites:
Introductory Statistics or Applied Statistics at the college level, or any equivalent courses or permission of the instructor
Tuition & Fees:
$1,500 tuition
Textbooks and other course materials can be purchased separately from the source of your choosing.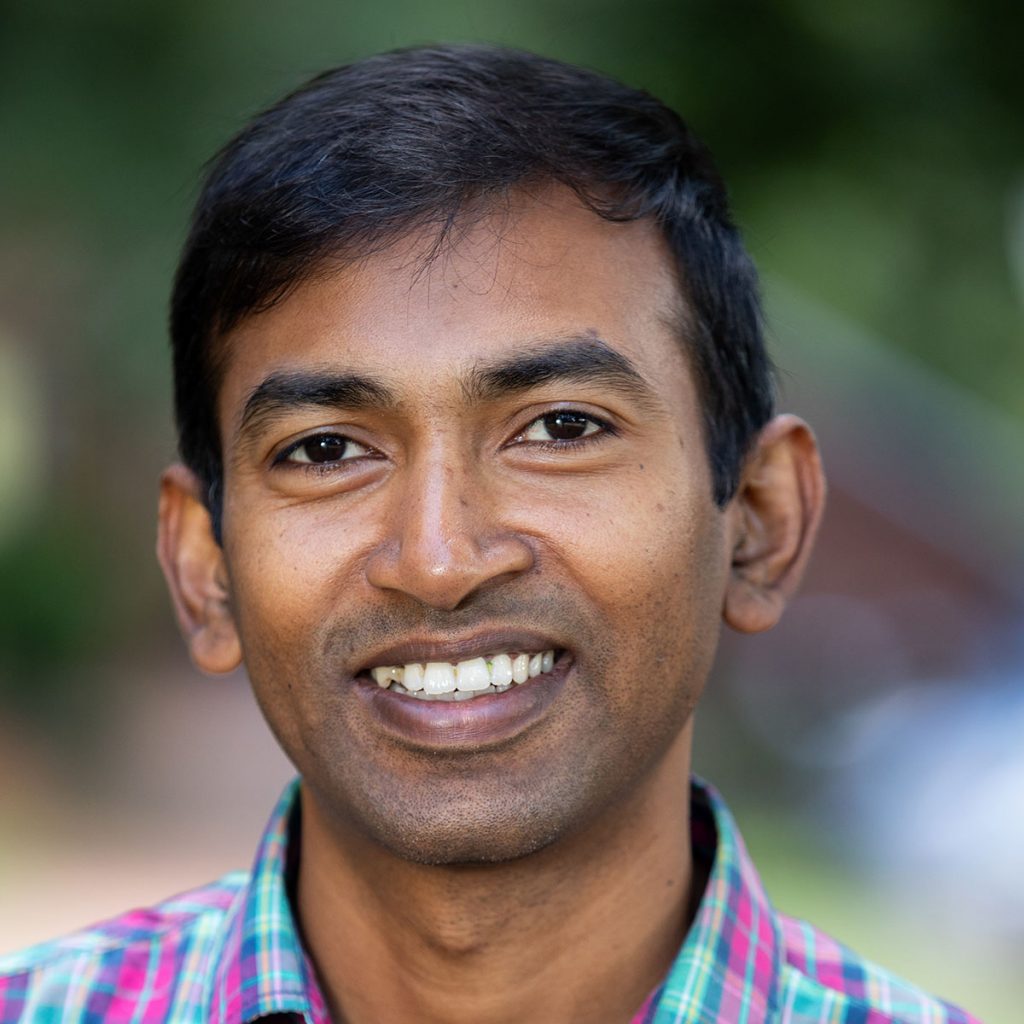 ATM Sayfuddin
Assistant Professor of Economics and Business
B.S., University of Dhaka; M.B.A, University of Greenwich; M.A., Ph.D. Middle Tennessee State University
Professor Sayfuddin's professional experience and interests lie in the fields of business and economics. Before beginning his academic career, he served as a marketing professional.
His research focuses on interdisciplinary topics: Environmental Economics, Industrial Organization, Real Estate Economics, and Marketing. He has interests in data science and data analytics and incorporates recent developments from these fields into his business and economics courses.
He seeks to help students acquire knowledge inside the classroom as well as apply that knowledge to address real-life issues. With his passion for teaching, Professor Sayfuddin looks to continuously improve the learning experience of his students.