EDUC 1101 - Cultural Diversity, Schooling and the Teacher
Course Description
Students will develop an understanding of the historical, philosophical, and sociological foundations underlying the role, development, and organization of public education in the United States.
Legal issues related to students and teachers, including federal and state laws, contemporary issues, and current trends in education are studied. Classroom management, roles of teachers and schools in communities, professionalism, and ethical standards will be reviewed and analyzed.
Course Purpose
This is an introductory course for students considering careers in the teaching profession or for those who just want to be better, more informed citizens regarding the educational system. Students will examine a range of issues related to the role, development, and organization of public education in the United States, including its historical, philosophical, cultural, political, legal, and social foundations and their influence on the teaching profession. Examining one's own beliefs, values, and goals constitutes a primary theme of the course.
Each of us comes to this course with years of experience in schools. Public school, private school, preschool, Sunday school, homeschool, virtual school—we are all familiar, as students, with the institution of school. Sociologist Dan Lortie (1975) described the acquisition of knowledge about school as an apprenticeship of observation. In short, we learn what school is like by doing it; for those of us who want to be teachers, we learn about what teachers do, how teachers look, and what teachers say by watching our own teachers. If we only learn by observation, however, we are in danger of reproducing the bad with the good, from individual issues like ineffective classroom management strategies to overarching problems like institutional racism. The purpose of this course is to move from simply relying on our impressions and experiences of school toward a more nuanced, critical understanding of schools, students, teachers, and teaching in the United States.
Course Objectives
understand four major themes in education: schools and students, teachers, foundations and the future, and the teaching profession. (CAEP 1.1,1.2,1.4,1.5)
apply critical writing and communication skills for class activities, assignments and reflections. (InTASC 4, 8)
participate in problem-solving skill activities in preparation for leadership roles in education. (CAEP 1.4, InTASC 1,5, 10)
understand the current educational issues relating to the philosophy, history, finance and governance of education in the United States. (CAEP 1.1, 1.4)
examine their commitment to the teaching profession and/or to examine their roles as advocates for education as members of their prospective communities. (CAEP 1.2, InTASC 9 & 10)
become more knowledgeable of the cultural diversity existing in society and how it affects the schools of today and the future. (CAEP 1.1, InTASC 2)
understand the dispositions and performance skills needed to be an effective teacher. (CAEP 1.1, InTASC 1-10)
Course Materials
Course texts will include a range of scholarly articles, news stories, practitioner articles and blogs, and videos.
Credit Hours:  4
In most instances, this 4-credit course will transfer to fulfill either a 4-credit or 3-credit requirement at another institution. Please check with your home institution to see if this course fulfills your requirements.
Satisfies:
SS;IIIB1
The above requirements are from the Randolph College general education program.  Check with your home institution to see if this course fulfills your requirements.
Tuition & Fees:
$1,500 tuition
Textbooks and other course materials can be purchased separately from the source of your choosing.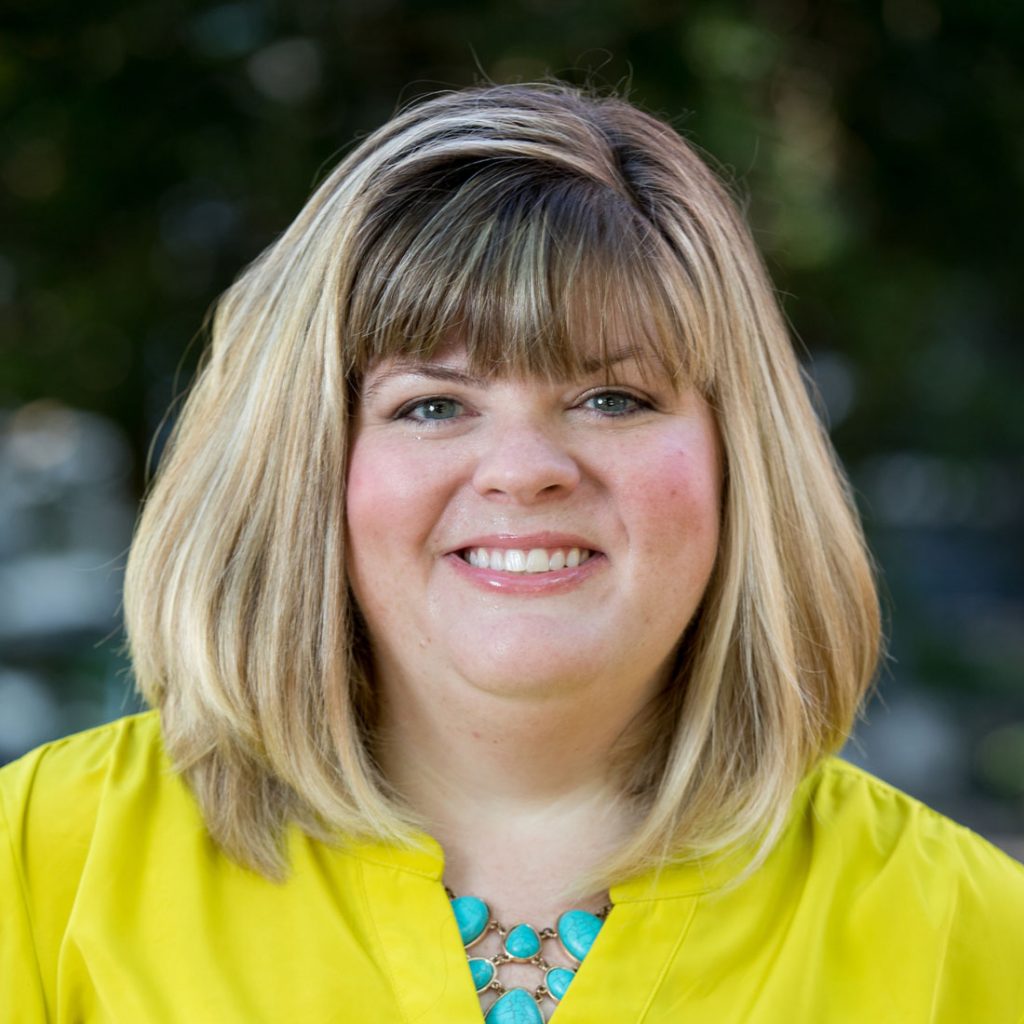 Crystal HowellAssistant Professor of Education
B.A., M.A., M.A.T., Marshall University; Ph.D., Indiana University
I am from West Virginia—you'll probably hear me call it Best Virginia—but I'm delighted to be living here in the other Virginia! I grew up in Lincoln County, a rural county in the southern coalfields.
For my B.A., I attended Marshall University, where I majored in English and Spanish and minored in classical studies. I stayed at Marshall to earn my M.A.T. and become certified to teach English and Spanish in grades five through adult. I then spent six years teaching middle and high school Spanish in a traditional, face-to-face classroom. During this time, I completed a master's degree in English and was also a member of the leadership team for Coalfield Writers, a rural satellite site of the National Writing Project.
In my seventh year of teaching, I began working for the West Virginia Virtual School. As an online Spanish teacher, I worked with middle school students in the most remote areas of the state. This experience was exciting, interesting—and often very frustrating.
I decided to pursue my Ph.D. in Curriculum and Instruction at Indiana University in order to better understand the experiences of sojourner teachers—that is, teachers who shift between teaching online and teaching face to face.
I came to Randolph with experience teaching undergraduate teacher candidates as well as K-12 practitioners at the graduate level. I love teaching, and I love helping others deepen their pedagogical knowledge and develop their instructional skills.
In my primary research line, I investigate the embodied experiences of teachers who move back and forth between online and face-to-face classes. In traditional classrooms, our bodies are a vital part of our teaching practice—we use them to convey and gather information, to connect with students, to manage behavior. Our bodies also tell others about us, revealing (or sometimes blurring) race, gender, (dis)ability, and other parts of who we are. What happens when we move to an online teaching context? Is the body still important? I work from a feminist point of view, so I am particularly interested in how gender is a part of these questions and their answers.
I am currently beginning a new line of inquiry related to teachers as labor activists. Specifically, I am studying how online communities affect teachers' participation in face-to-face activism such as attending and speaking at public forums, engaging with their elected representatives, and collective bargaining actions like walkouts and strikes.
I also write about multicultural education, service learning, curriculum development in out-of-school contexts like camps and afterschool programs, and qualitative research methodologies.