EDUC 2210 - Multicultural Childrens Literature
Session 1: May 23 – July 1
Course Description
A survey of multicultural children's literature. The course includes various authors and illustrators in such genres as the oral tradition, fantasy, realistic and historical fiction, poetry, and picture books.
Special emphasis is given to teaching from a culturally relevant perspective and creating a diverse classroom library that includes authors and characters who are Black, Indigenous and people of color; women; LGBTQ+; and from a range of religious and cultural backgrounds.
Reading and writing strategies will be incorporated related to text selection and the importance of using a wide variety of reading options in the classroom.
Course Materials
Credit Hours:  4
In most instances, this 4-credit course will transfer to fulfill either a 4-credit or 3-credit requirement at another institution. Please check with your home institution to see if this course fulfills your requirements.
Satisfies:
SS;IIIB1
The above requirements are from the Randolph College general education program.  Check with your home institution to see if this course fulfills your requirements.
Tuition & Fees:
$1,500 tuition
Textbooks and other course materials can be purchased separately from the source of your choosing.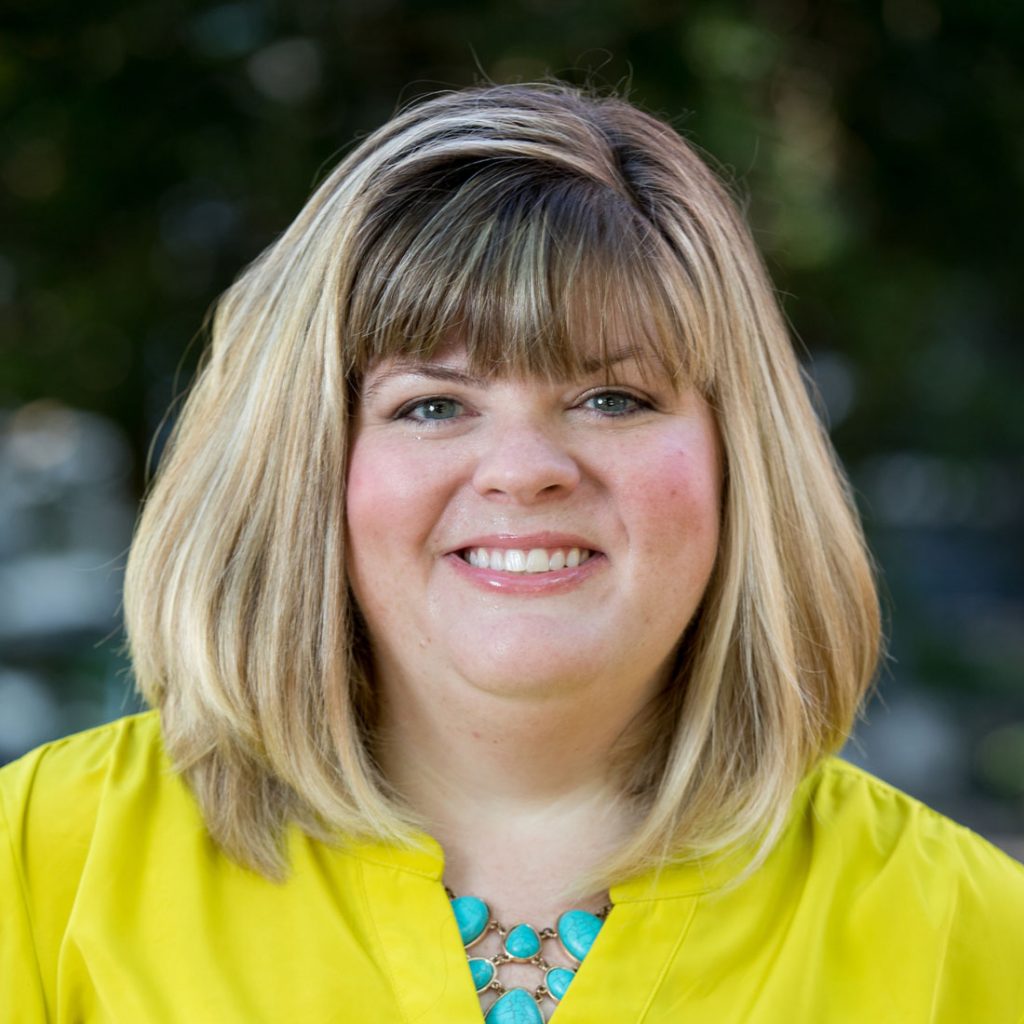 Crystal HowellAssistant Professor of Education
B.A., M.A., M.A.T., Marshall University; Ph.D., Indiana University
I am from West Virginia—you'll probably hear me call it Best Virginia—but I'm delighted to be living here in the other Virginia! I grew up in Lincoln County, a rural county in the southern coalfields.
For my B.A., I attended Marshall University, where I majored in English and Spanish and minored in classical studies. I stayed at Marshall to earn my M.A.T. and become certified to teach English and Spanish in grades five through adult. I then spent six years teaching middle and high school Spanish in a traditional, face-to-face classroom. During this time, I completed a master's degree in English and was also a member of the leadership team for Coalfield Writers, a rural satellite site of the National Writing Project.
In my seventh year of teaching, I began working for the West Virginia Virtual School. As an online Spanish teacher, I worked with middle school students in the most remote areas of the state. This experience was exciting, interesting—and often very frustrating.
I decided to pursue my Ph.D. in Curriculum and Instruction at Indiana University in order to better understand the experiences of sojourner teachers—that is, teachers who shift between teaching online and teaching face to face.
I came to Randolph with experience teaching undergraduate teacher candidates as well as K-12 practitioners at the graduate level. I love teaching, and I love helping others deepen their pedagogical knowledge and develop their instructional skills.
In my primary research line, I investigate the embodied experiences of teachers who move back and forth between online and face-to-face classes. In traditional classrooms, our bodies are a vital part of our teaching practice—we use them to convey and gather information, to connect with students, to manage behavior. Our bodies also tell others about us, revealing (or sometimes blurring) race, gender, (dis)ability, and other parts of who we are. What happens when we move to an online teaching context? Is the body still important? I work from a feminist point of view, so I am particularly interested in how gender is a part of these questions and their answers.
I am currently beginning a new line of inquiry related to teachers as labor activists. Specifically, I am studying how online communities affect teachers' participation in face-to-face activism such as attending and speaking at public forums, engaging with their elected representatives, and collective bargaining actions like walkouts and strikes.
I also write about multicultural education, service learning, curriculum development in out-of-school contexts like camps and afterschool programs, and qualitative research methodologies.