PHYS 1106 - Introductory Physics II
Course Description
Electricity and Magnetism. An algebra-based introduction to fundamental topics in physics, including mechanics, thermodynamics, wave motion, and electronmagnetism.
Course Objectives
This course is the second half of an algebra-based physics class. It covers equilibrium, fluids, waves and sound, electricity, magnetism and optics.
This class is appropriate for beginning science majors, students with a physics concentration, pre-medical students and general education students.
Each class will be focused on describing how a specific phenomenon works. We will use a lot of demos and available online simulations. Understanding physics can take some time and you will need to put in a lot of time outside of class to understand the material.
Course Materials
Dates:
Summer 2: July 10 – August 11
Prerequisites:
MATH 1119R or equivalent. Calculus is not required.
Satisfies:
NS Natural Sciences requirement
QR Quantitative Reasoning requirement
IB Math requirement
IID Laboratory Science requirement
(when taken with corresponding lab course PHYS 1106L)
The above requirements are from the Randolph College general education program.  Check with your home institution to see if this course fulfills your requirements.
Tuition & Fees:
$1,125 tuition
$32.50 Expert TA subscription
Textbooks and other course materials can be purchased separately from the source of your choosing.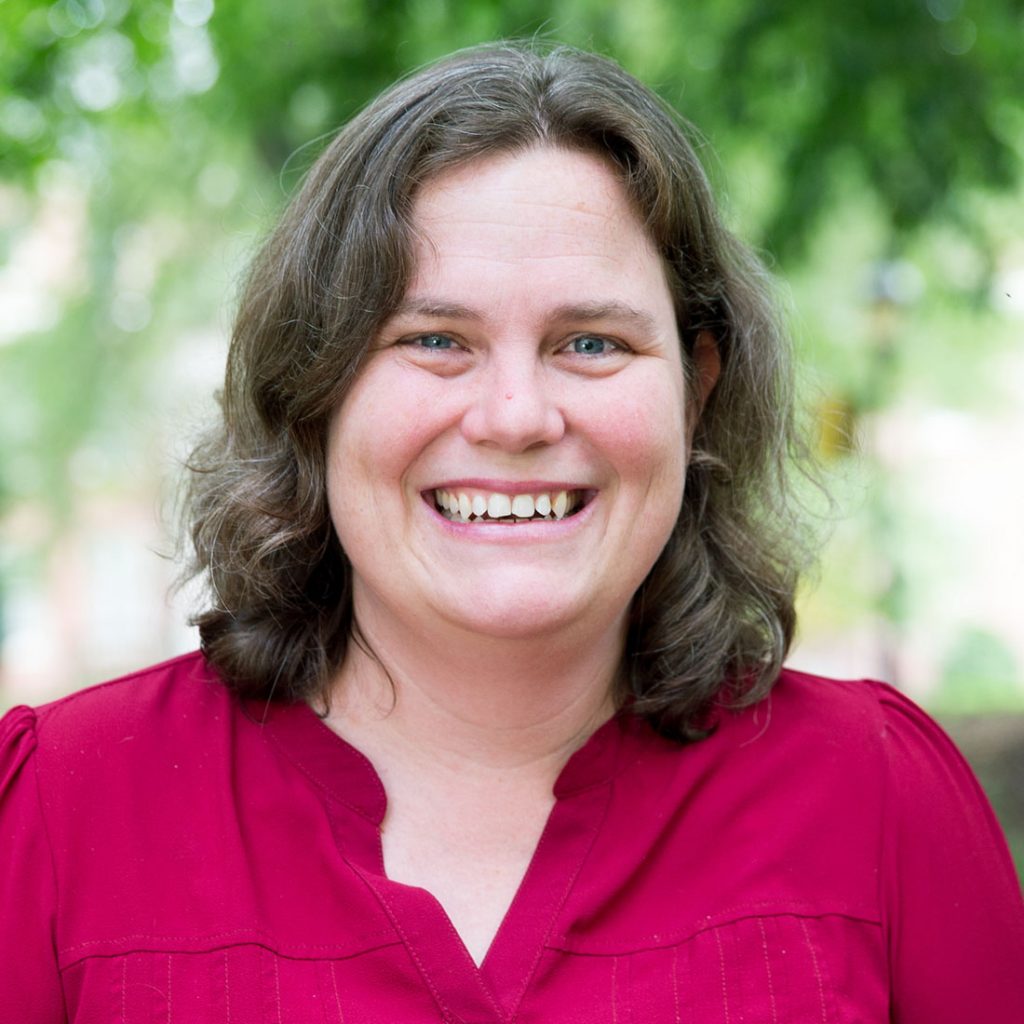 Sarah Sojka
Assistant Professor of Environmental Science and Physics
B.A., Eckerd College; M.S., Ph.D., University of Virginia
I fell in love with science as a child, balanced on my toes on a stool leaning over the sink with a friend, our "chemicals", including dish soap and bubble bath, surrounding us, trying to remove the smell from black pepper. I remember the intensity with which we worked and the thrill of feeling that we were discovering something. My goal as a science educator is to foster that same sense of wonder and curiosity in all of my students.
I earned my undergraduate degree at Eckerd College in Environmental Studies-Public Policy. As a student at a small liberal arts college, I loved getting to know my professors and the opportunities for research, including a project studying water quality in Nicaragua. My interest in water quality led me to the University of Virginia for an M.S. and Ph.D. in Environmental Sciences. I studied how physical processes affect the biological processes in shallow coastal systems. Unfortunately, we frequently study average or calm weather conditions in these systems and forget how much winds and waves can affect the primary producers. I used modeling, experiments and monitoring data to study how wind conditions affect light and nutrient availability for seagrass. I am continuing this research and look forward to involving students in it. After graduate school, I took my work inland and began working on rainwater harvesting systems. These systems are designed to collect the rain that falls on the roof of a building and use it for irrigation, toilets and other uses. My primary interest is how rainwater harvesting can be used to reduce stormwater runoff and protect coastal systems.