PHYS 1115 - General Physics I
Course Description
Classical mechanics, heat, and electromagnetism. A calculus-based presentation of basic physical principles for students interested in the sciences or mathematics.
Course Objectives
This course is the first half of a calculus-based survey of basic physics. We will be covering mechanics—the basic study of how things move—including kinematics, forces, energy, and rotation. The level is aimed at beginning physics majors, engineers, and pre-meds.
Course Materials
Prerequisites:
Mathematics 1149R or equivalent
Satisfies:
NS Natural Sciences requirement
QR Quantitative Reasoning requirement
IB Math requirement
IID Laboratory Science requirement
(when taken with corresponding lab course PHYS 1115L)
The above requirements are from the Randolph College general education program.  Check with your home institution to see if this course fulfills your requirements.
Tuition & Fees:
$1,125 tuition
$32.50 ExpertTA subscription
Textbooks and other course materials can be purchased separately from the source of your choosing.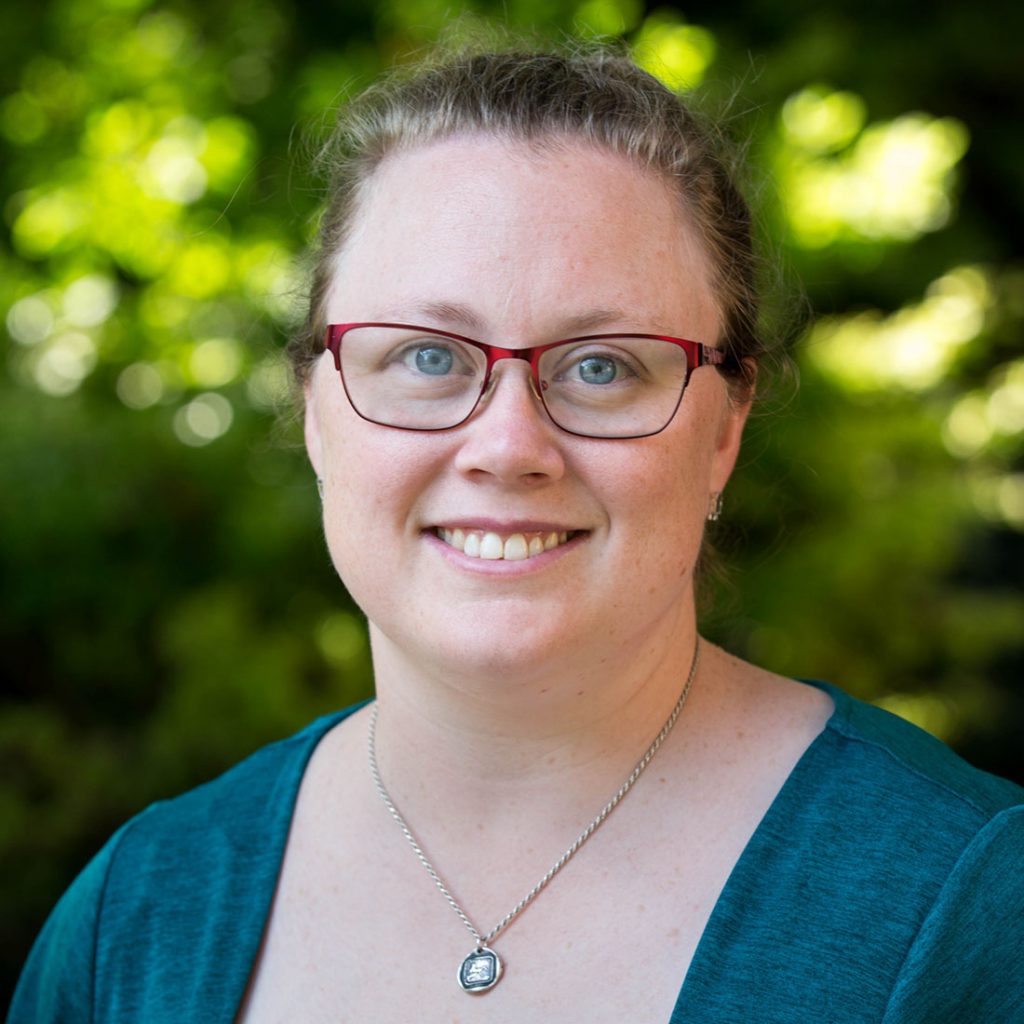 Kacey Meaker
Visiting Instructor in Physics
B.S., Randolph College College; M.S., Ph.D., University of California – Berkeley
When she was a senior at Randolph, Kacey Meaker '08 jokingly told a friend that one day she would return here to teach.
"One thing that has changed is how much Randolph's physics program has grown. There are so many more physics majors than there were when I was here. They're very motivated."
In the classroom, Meaker strives to share her love for physics with students and encourage them to think critically. She also shows them how various concepts in physics are a part of everyday life.
"Understanding relativity is necessary for your GPS to work correctly," she said. "And without quantum mechanics, none of your computers will work and you can't build one. People know physics is important, but they don't think about how it applies to their life on a day-to-day basis."
Other than reading, volunteer work is one of Meaker's favorite hobbies. While at Berkeley, she taught classes at San Quentin State Prison, helping inmates earn their associate's degrees. In the Lynchburg area, she travels to Brook Hill Farm, a horse rescue and therapeutic riding center in Forest, twice a week, where she rides the horses and works with the at-risk youth who attend programs. She also helped with the Randolph SUPER program and taught high school students about fluid dynamics with the College's Science Saturdays program.