SES 1163 - Nutrition and Fitness Performance
Course Description
The course will look at general nutrition with special emphasis looking at how food intake choices relate to exercise performance.
Special issues such as diabetes, cardiovascular disease, food allergies, protein, vitamin, and mineral supplementation, and weight control  will be discussed.
Course Objectives
The student will be able to assess diets for macronutrient and micronutrient intake.
The student will be able to describe symptoms of nutrition affects health status.
The student will use methods of nutrition analysis for a diet self-analysis.
The student will understand the functions of essential nutrients
The student will be able to design successful weight management strategies to achieve and maintain a healthy body weight.
The student will distinguish the relevant differences in the average American diet versus the needs of the physically active.
The student will analyze and understand the current food industry's environmental and individual impact on consumers.
The student will understand basic nutrition for pregnancy, early childhood, and elderly populations.
Course Materials
Textbook: Nutrition: An Applied Approach, Thompson, J.T. and Manore, M. 5th ed. Pearson Publisher
ISBN: 9780134516233
Department: Sport and Exercise Studies
Credit Hours:  4
In most instances, this 4-credit course will transfer to fulfill either a 4-credit or 3-credit requirement at another institution. Please check with your home institution to see if this course fulfills your requirements.
Satisfies:
N/A
The above requirements are from the Randolph College general education program.  Check with your home institution to see if this course fulfills your requirements.
Tuition & Fees:
$1,500 tuition
Textbooks and other course materials can be purchased separately from the source of your choosing.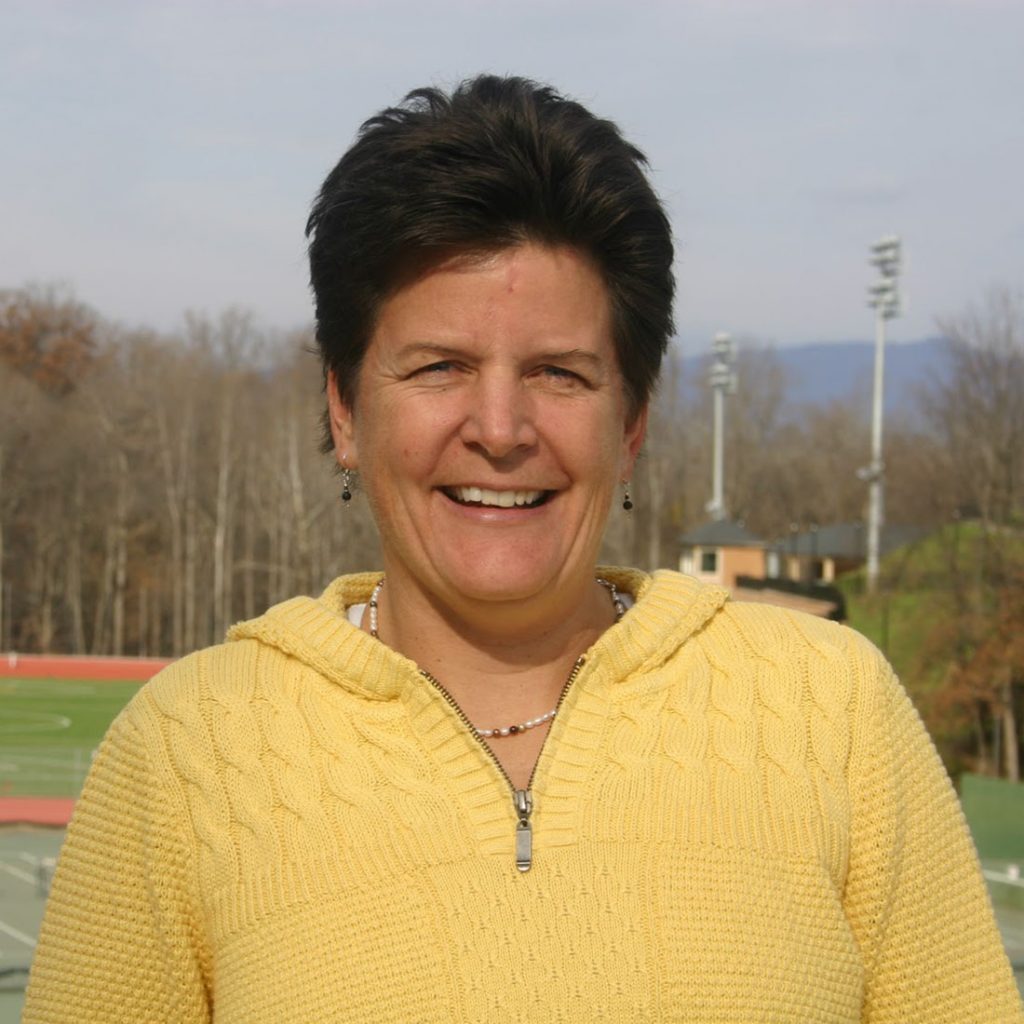 Carolyn Sarson
Associate Professor of Sport and Exercise Studies, Director of Sport and Exercise Studies Program
B.A., Pennsylvania State University; M.A., University of Virginia
I have a passion for teaching the exercise sciences! What a great experience to be able to do what I love on a daily basis. After the development of the sport and exercise studies major I transitioned from my long wonderful career as head athletic trainer for the college to continue mentoring students through teaching and advising responsibilities. My background is in health and physical education, athletic training, and exercise physiology; therefore, I bring a wide range of discipline knowledge to classroom and laboratory experiences.  I hope students draw from my excitement and enthusiasm and pay it forward giving back their knowledge to others with their passion in sport and exercise related endeavors.
Observing student's make connections between classroom and lab experiences that results in "light bulb" moments in how to enhance exercise or sport performance is the most rewarding experience. My favorite classes to teach are nutrition, exercise physiology, evaluation of athletic injuries, and exercise and health assessment. I utilize a hands-on applied approach in many of my classes, as I prefer to keep students actively engaged in learning.
I am an outdoor enthusiast! In my free time, you can find me camping, hiking, kayaking, biking, or playing with my dogs. When the outdoor fun is complete, I often retreat to a hammock with a good book.